Now providing homeowners with the same high quality plumbing solutions that our homebuilders have received since 2003.
Your homebuilder entrusted us to install your home's entire plumbing system. That means we already know your home from the ground to the fixtures and would be proud to help you maintain it.
The Plumber You Want
Year after year we have been recognized by builders for our superior Warranty Service Department. We now offer an opportunity for new homeowners to continue their plumbing service with Capital Mechanical even after their new home warranty expires.
Innovative Products Installed By Trained Technicians
Water Treatment systems, Smart Water technologies, and innovative designs are just a few of the advancements in Plumbing available to homeowners. Let Capital Mechanical's technicians assess your family's needs and help find the right solutions for your home.
Learn About Our Homeowner Service Agreements!
Offering our existing customers routine maintenance and discounts. Our multi-point inspection reviews your homes critical plumbing systems.
One and Two Year options available. Click Learn More to schedule your multi-point inspection!
Learn More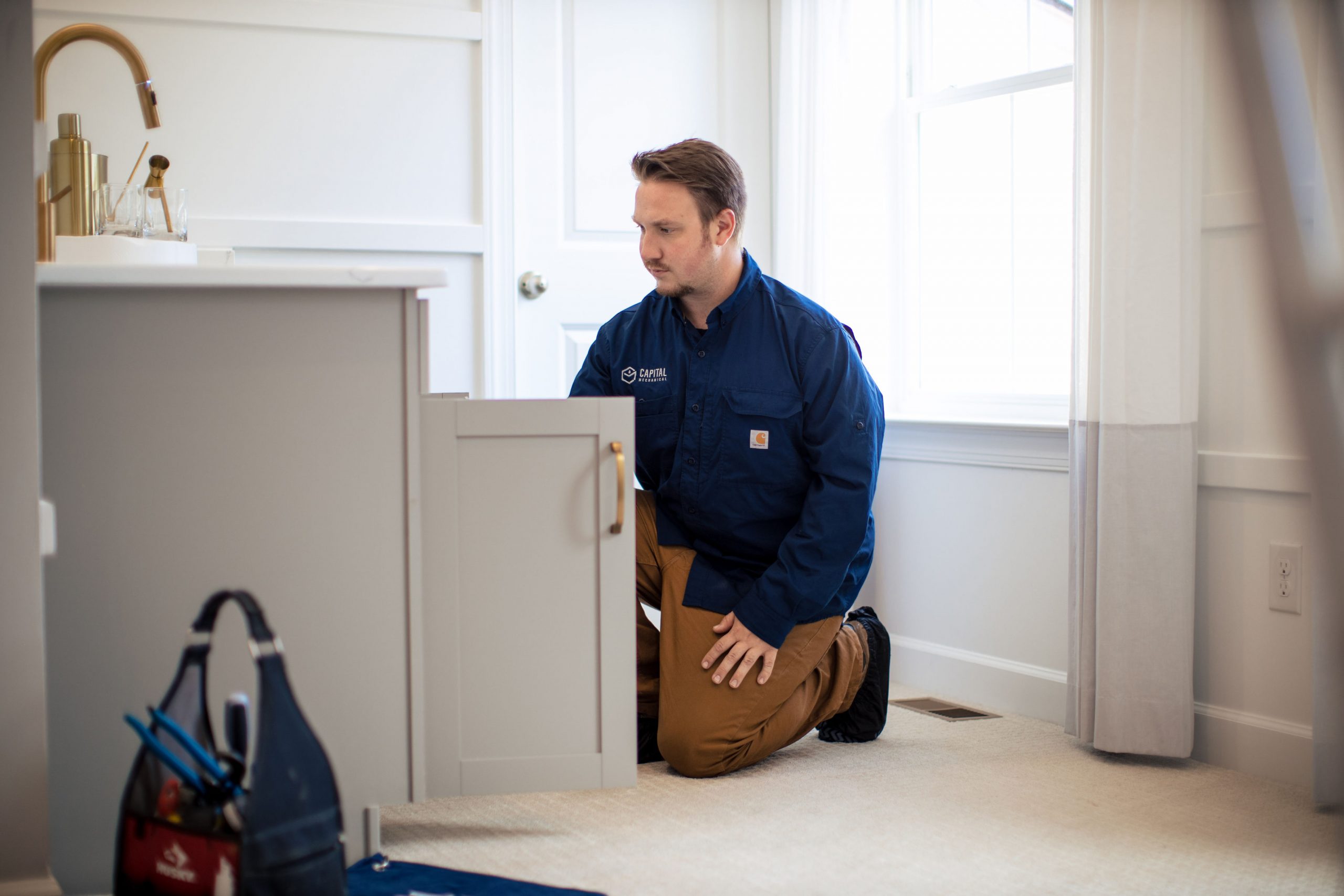 Review
Zack was professional and personable.  He got started right away, and finished in an efficient and timely manner.  He was kind enough to come to our home on an emergency basis, and fit us into his schedule for the day, for which we are very grateful.  Highly recommend!
Leesburg, VA
Request Service

Review
The entire service team at Capital Mechanical this year should be commended. With all of the trades we have worked with and use if anyone asked who would be the best, Capital Mechanical without question.
Northern Virginia
Request Service

Review
Greg helped us move our gas line. He was extremely helpful in finding a solution with minimum amount of work/cost. He was also able to move the line in a timely manner as we are in the middle of having a porch built and needed it taken care of asap.
Vienna, VA
Request Service
Previous
Next