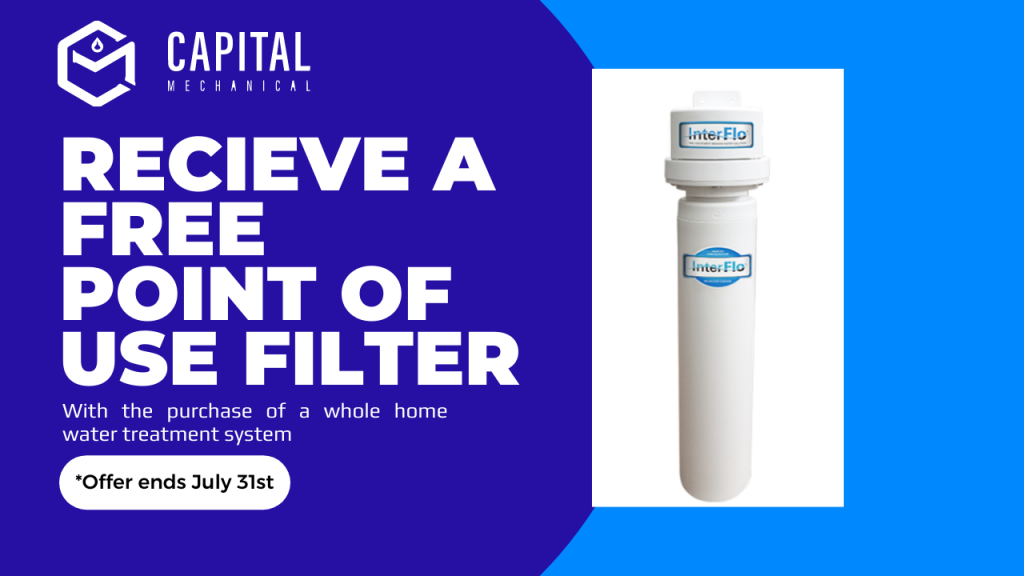 Water treatment facilities filter and sanitize water before it gets to our homes. However, it would be very costly to have perfectly pure water for everyone.
That's why the EPA sets allowances limits of certain chemicals and contaminates that they recognize as unsafe, but allow if they stay withing limits deemed "safe" to drink. This includes chlorine. But would you choose to drink pool water?
FACT

The recommended chloring level for a pool is between 1.0ppm-3.0ppm (ppm-parts per million). the epa allows a chlorine level of up to 4.0ppm for drinking water.
Basically, that means that the water you drink has a higher chlorine content than the pool you swim in.
The good news is there is something you can do about it. Capital Mechanical offers whole home water treatment systems that will clean and filter your family's drinking water making it safe and chlorine free.